Travel Junkies, Connect Your Followers to All Your Travel Content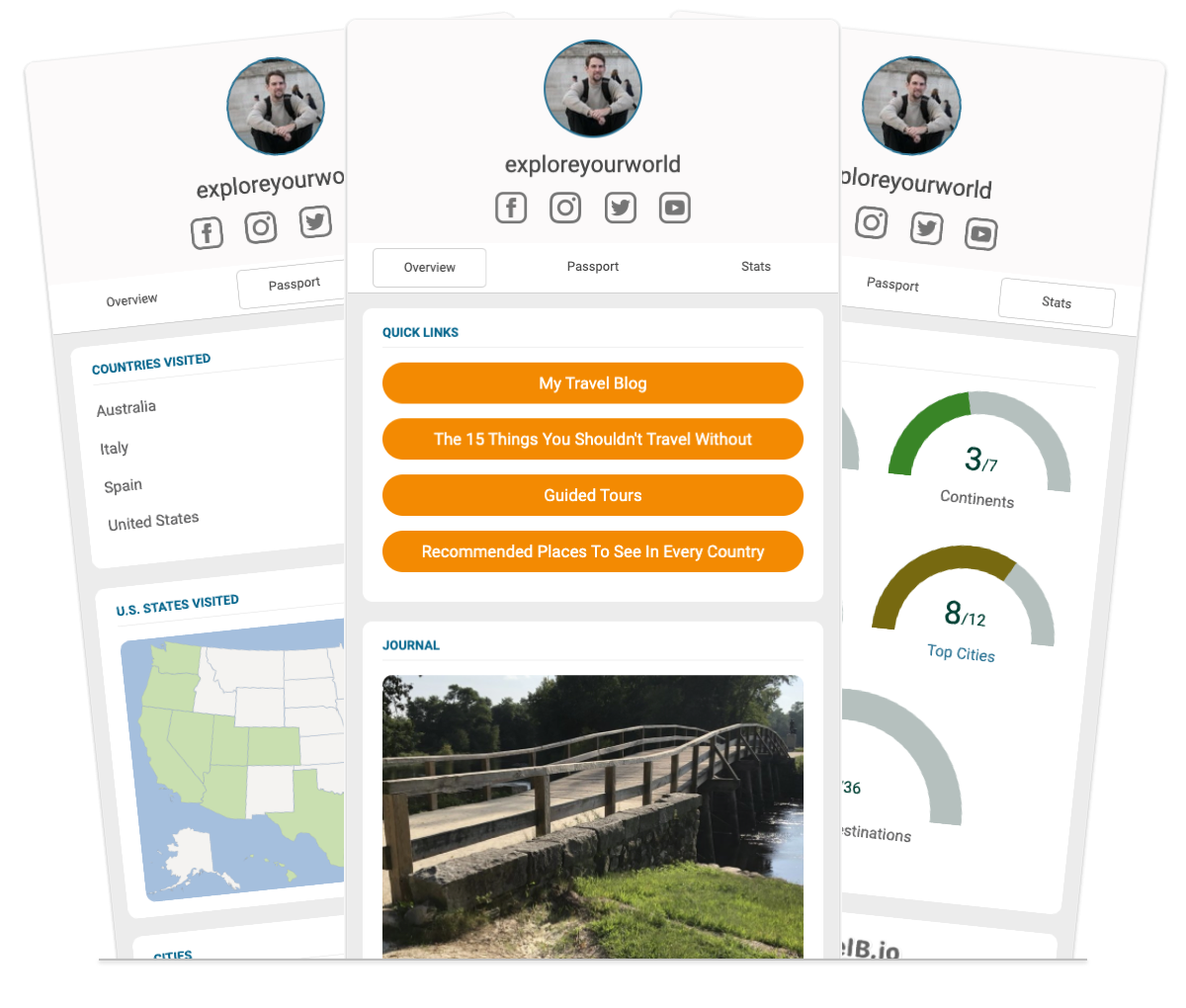 One link connects your audience to all of the sites across the web where they can connect with you.
Link to your fave's
Add up to 5 links to your TravelB.io. Connect to blog posts, videos, web sites, and more.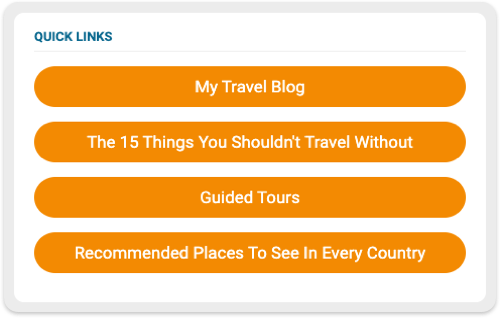 A Wander List for those with wanderlust
Add up to 4 modules to your TravelB.io including your travel bucket list.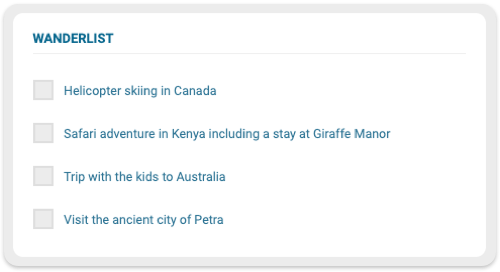 The journey is just the beginning
Show how many continents, countries, cities, and U.S. States you've visited. Advanced stats include country flags and a US State map.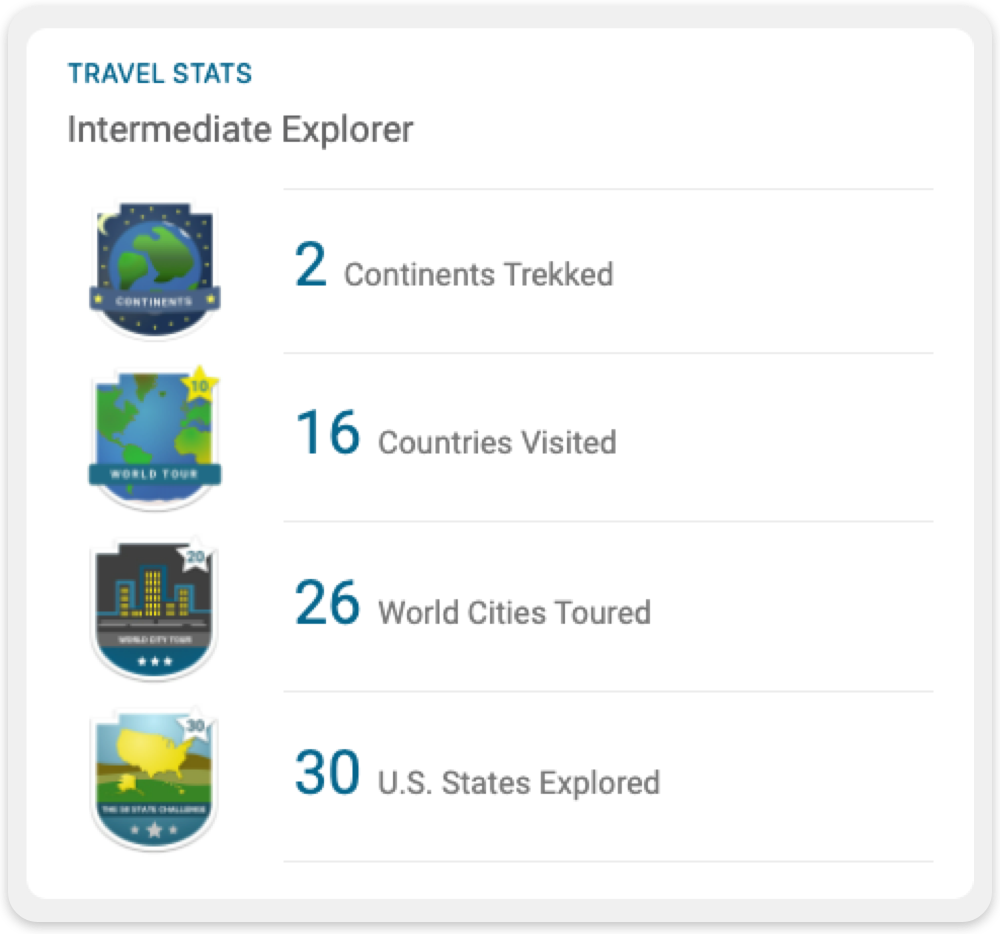 And much more...
Connect to your Duckwyn Travel Passport to display your latest adventures
Share your public journal entries
Display recent travel milestones
Show recent posts from your blog feed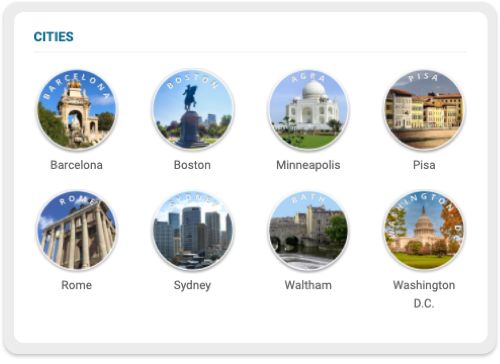 Sign up today to get started for free.
A custom travel bio page and many more features are available for free today.
Get started